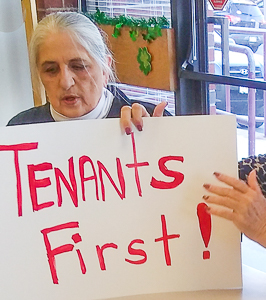 Billie McGregor was a force of nature, motivated by a deep sense of decency, morality, justice, and empathy. She was a whistle blower, and advocate for tenants of public housing; making herself heard in the public square, demanding the highest levels of responsibility. But few did match her expectations of duty and service.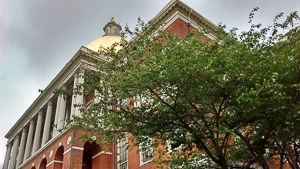 An Open Letter to the Honorable Governor Charles D. Baker ~ New, stronger standards and protocols with effective oversight around disease prevention need to be established to assure protection from COVID-19 for the 92,000 tenants of public and subsidized housing for elderly and disabled.

The strategy of the Stop Bullying Coalition is to continue seeking action on Beacon Hill, and doing outreach and education in local communities. This outreach work will help empower tenants to organize in their housing developments, to do community outreach, and to build local coalitions that can educate their communities as well as grow our roster of advocates.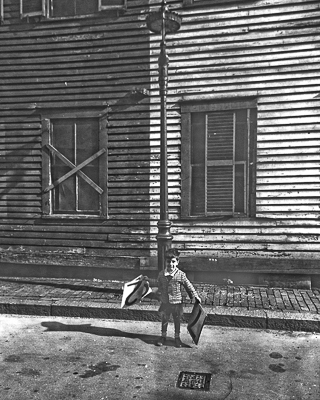 I became a proud activist in 1940 at the age of 4, when I assisted my father, Ernst, to do slum-clearance photographs in Mission Hill, Boston. The apparent success of our work helped to form the direction of my life work, seeking to empower the powerless.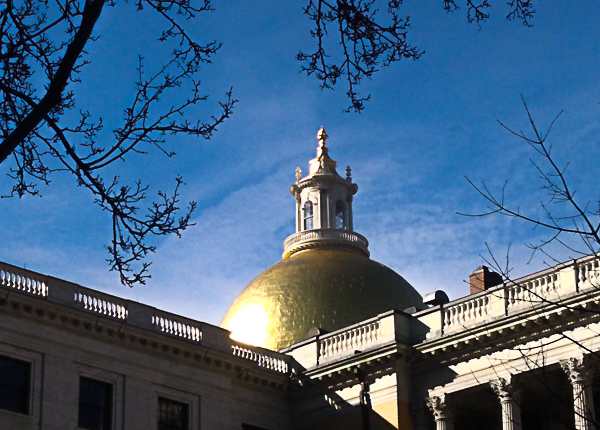 Redevelopment of failing public housing must engage tenants, and their rights need to be protected by oversight and accountability.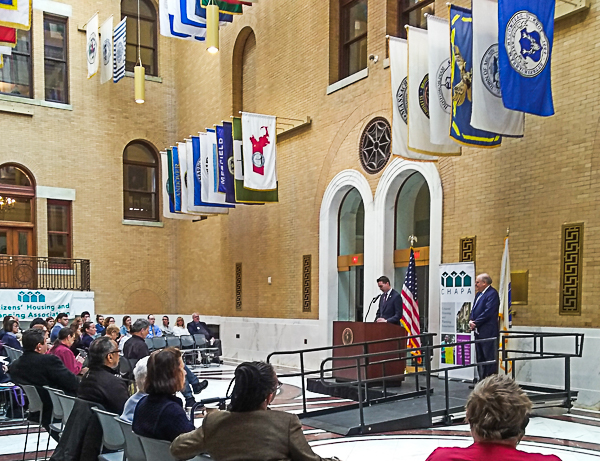 How to be an effective advocate: Susan Bonner is the model advocate, she is the friend and partner of the tenants she represents, a friend and partner of leaders of other advocacy organizations, and the friend and partner of legislators. See Susan in action at the State House.
In this new Ask the Oracle series, we pose a problem situation typical of life in multifamily public and subsidized housing and will present the best answers in the next newsletter. This time, the case of the unwanted tenants.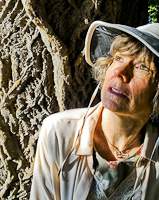 Free at Last
Pamela Goodwin has decided that living in a tent is preferable to seeking peaceful enjoyment in Upton public housing where she experienced bullying and hostile environment harassment.
Goodwin is an advocate for tenants' rights who has also been fighting for her own rights in the public housing in Upton, Mass.  She is a bright, energetic person whose knowledge of rules and regulations often exceeds that of the government officials and experts.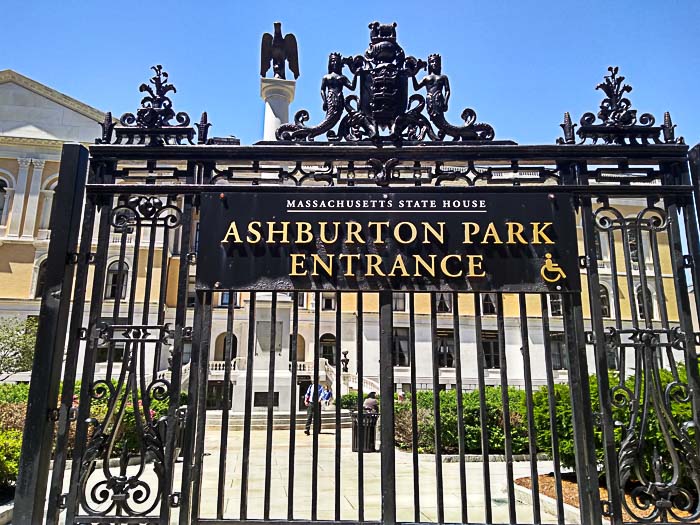 We thank you, our supporters and all our legislative and partners in advocacy. And report here on a recent trip to the State House.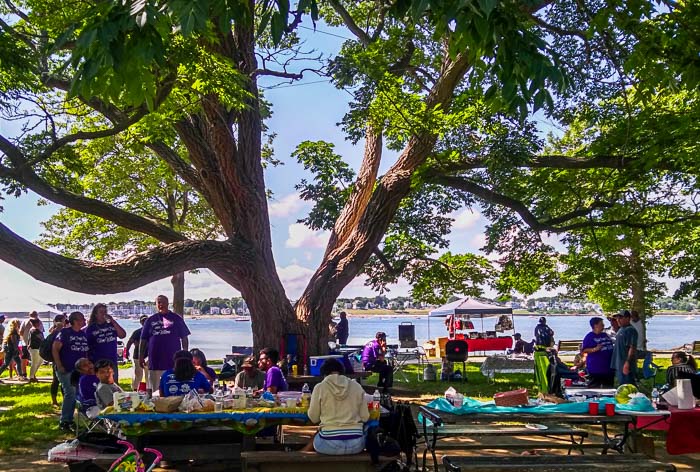 Partnering with Salem United at the Salem Willows Black Festival
Jerry Halberstadt
The Salem Willows Black Festival began in 1741 as "Negro Election Day," when black people of Massachusetts were able to elect their own Governor. The march and festival were organized this year by Doreen Wade, President of Salem United. http://www.salemunitedinc.org/ We were honored to be included in the parade and festival and proud to support recognition of the historical and continuing contributions of the black community to our society.