Doreen Wade Celebrates Democracy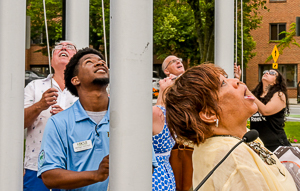 ---
Celebrating Democracy
We hope to live with dignity and respect for our rights, even if we live in public and subsidized housing. However, we often feel like prisoners and we despair for relief.
Enslaved people and their descendants have had a more difficult challenge to seek their rightful place as free persons living with dignity and respect for their rights!
Doreen Wade, the President of Salem United, Inc., not only remembers the history of slavery, but she also gives recognition to the tradition of democracy among Black people living in slavery even before the Declaration of Independence; warns of the dangers when society seeks to diminish and exclude any group; and works to open communities of identity to each other.
Let us admire and respect Doreen Wade, and seek to emulate her persistence in seeking equality and respect.
---
Raising the 

Black American Heritage Flag
The Black American Heritage Flag raising that took place in downtown Salem, Massachusetts on July 14, 2023, was the outcome of years of dedication by Doreen Wade, the President of Salem United, Inc.
---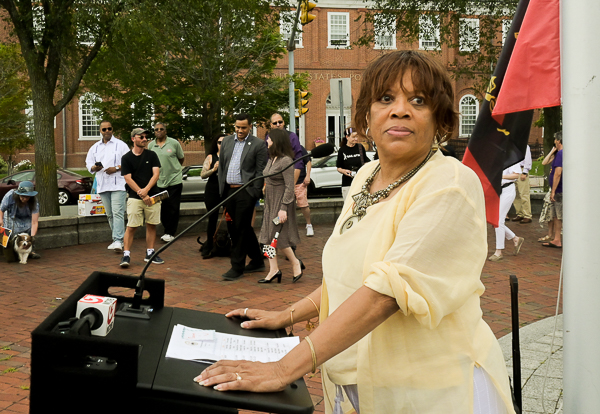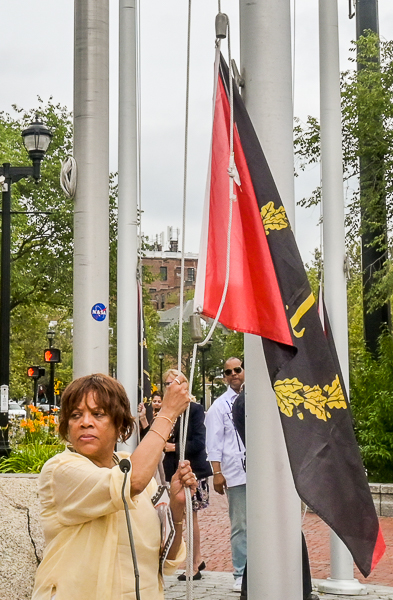 Building on the heritage of the Negro Election Day, an annual gathering on the third Saturday in July that celebrates democratic self-rule by the Negro community that began before the signing of the Declaration of Independence, the newly designed flag symbolizes Black pride, blood shed for freedom, the life-sustaining fig, and Black strength and creativity.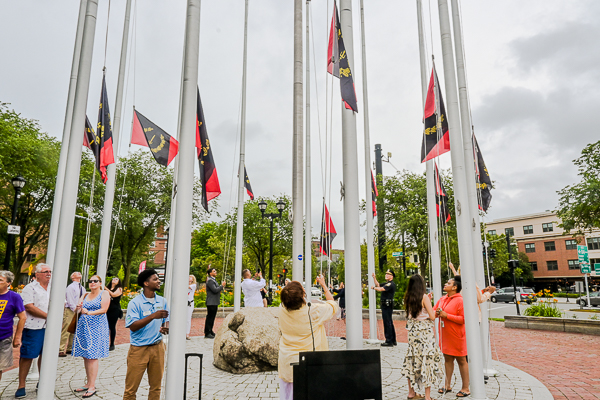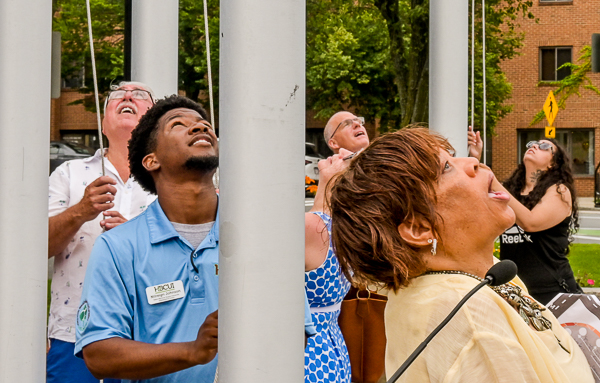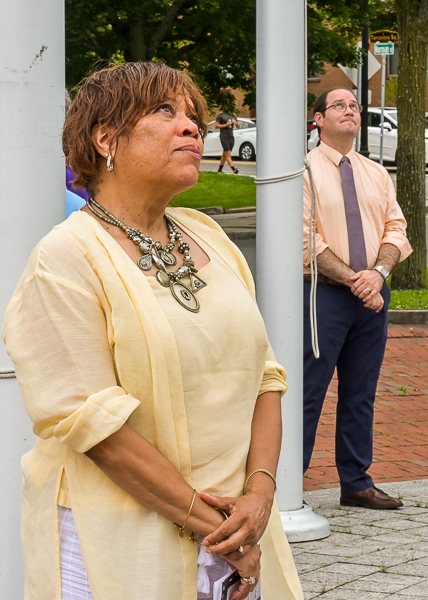 Doreen Wade seeks recognition for the history and contributions of Black Americans that began during slavery—"We Are America's Black History And We Will Not Be Hidden!" At the same time, her vision is for a united Salem, bringing together everyone regardless of their identity, even while she sees and works to overcome the social divisions and racial tension that threaten us all.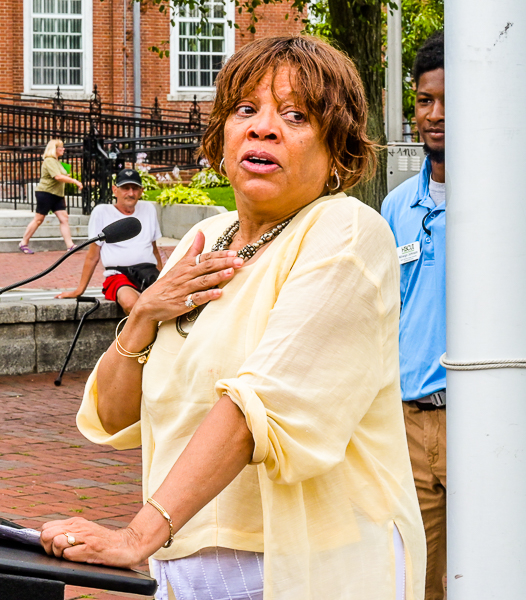 ---
Doreen Wade is an unstoppable visionary—Anna Whitted
---
Why do I do this work? 

Every day there is a struggle.  Every day I am filled with pain.  Every day I hurt more and more at the reality of hate. 

I am 65, disabled and a black-women, I should just let it all go.  Then I look at the faces of those whom I teach and who listen and I realize—if I do not do this work, the stories will not get told correctly.  Our history will be whitewashed.  Our legacy will die.—Doreen Wade 
---
Speakers and onlookers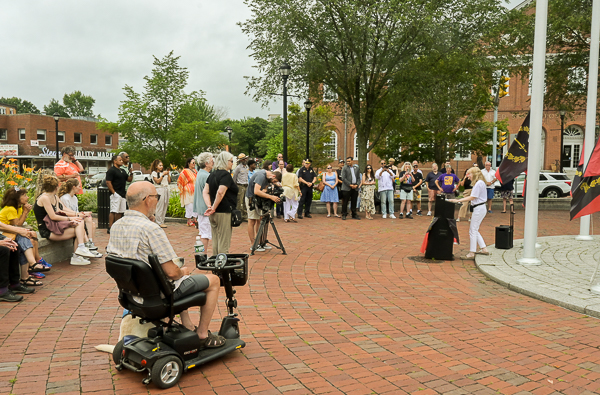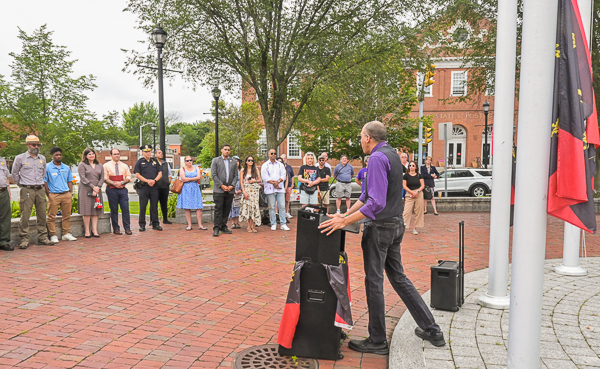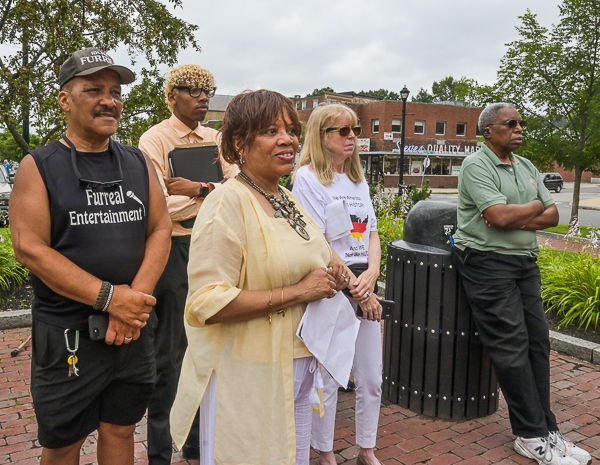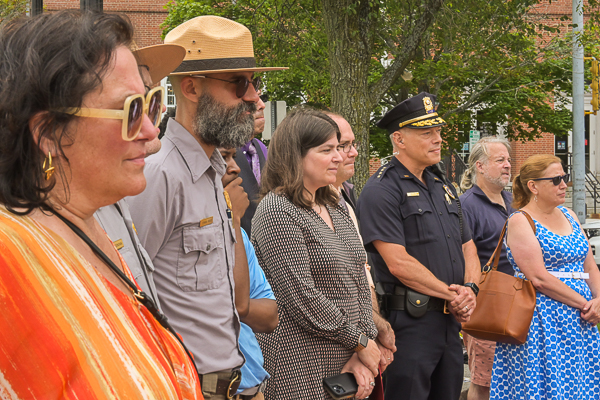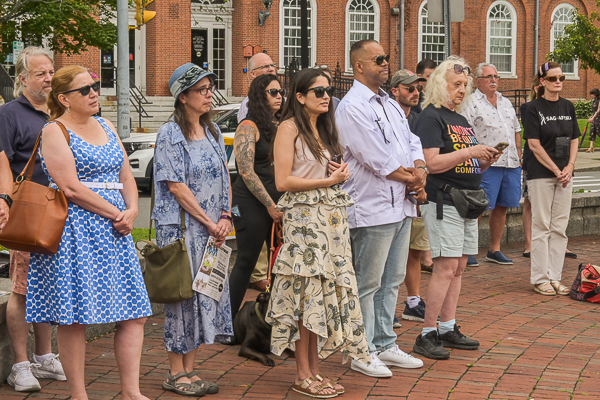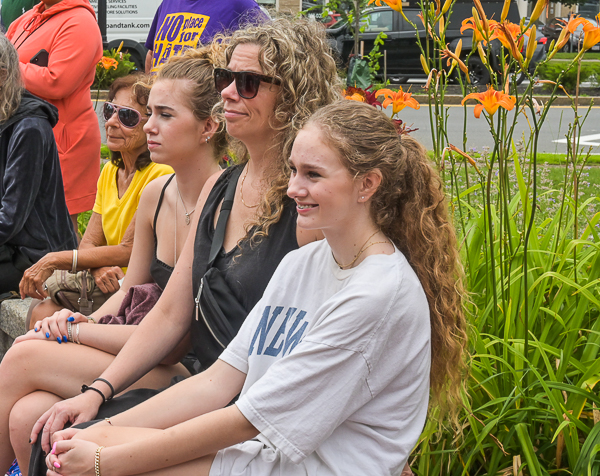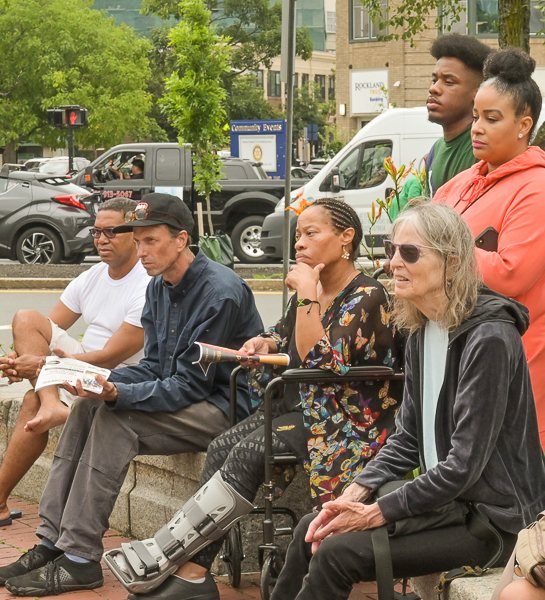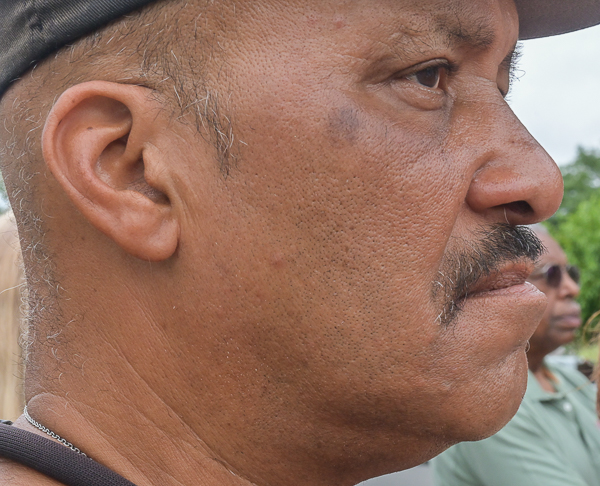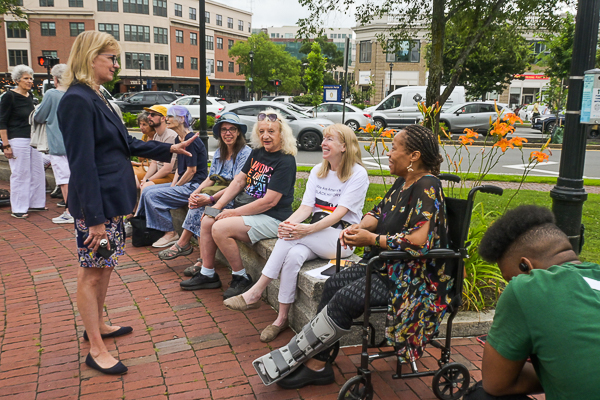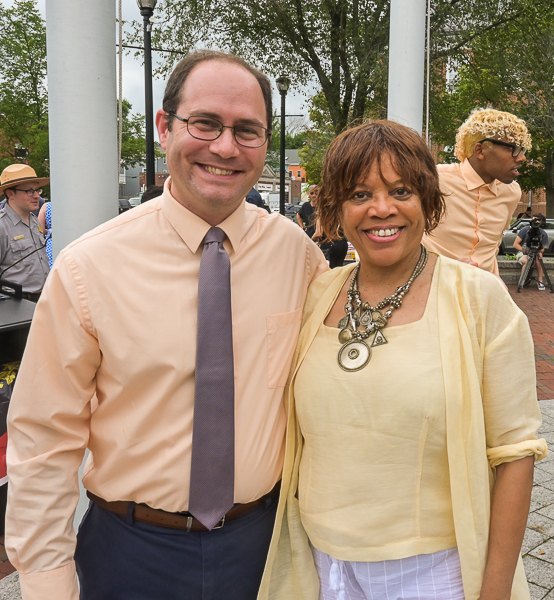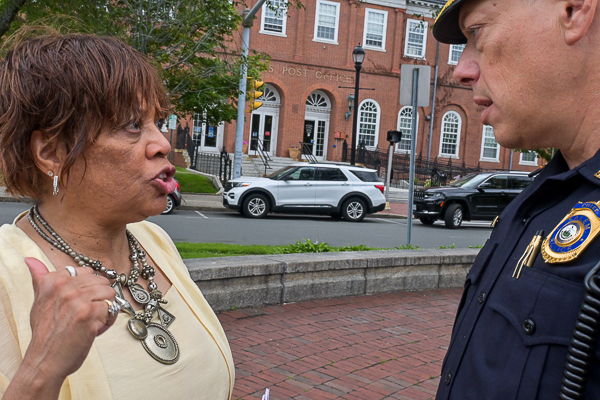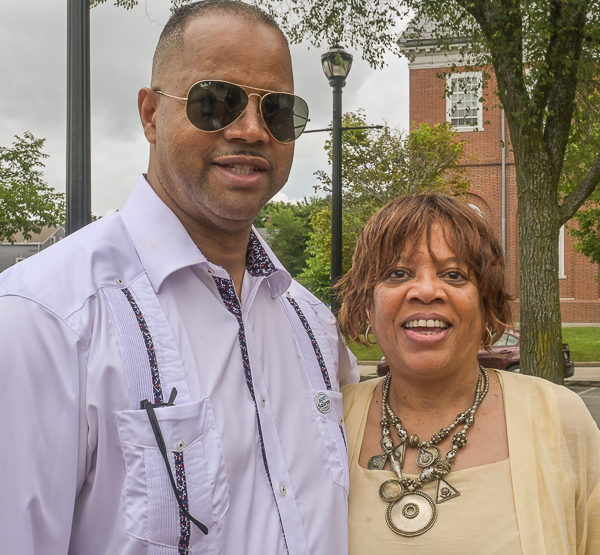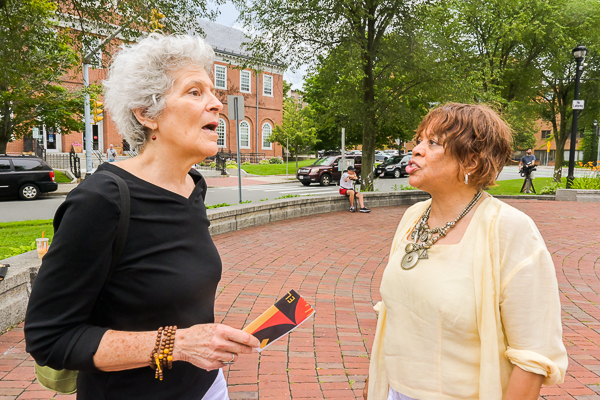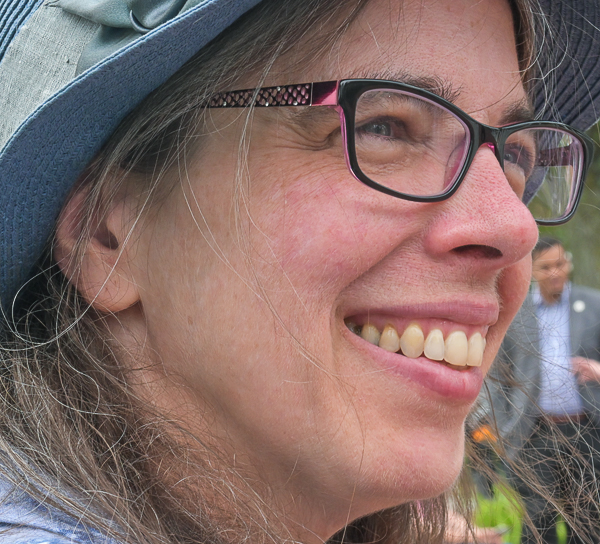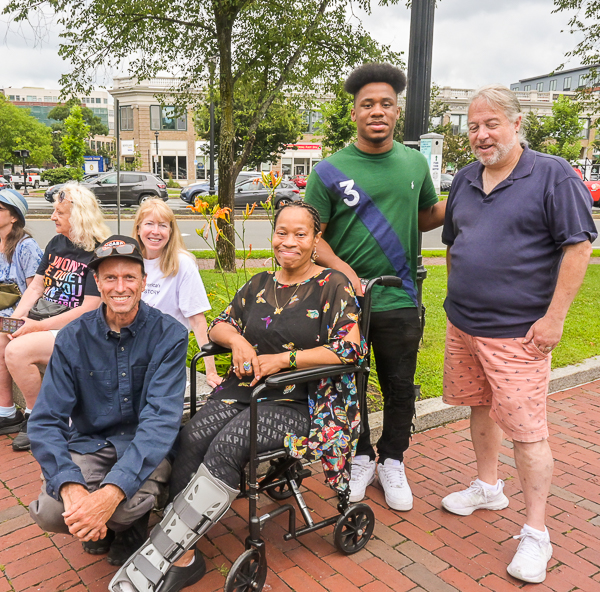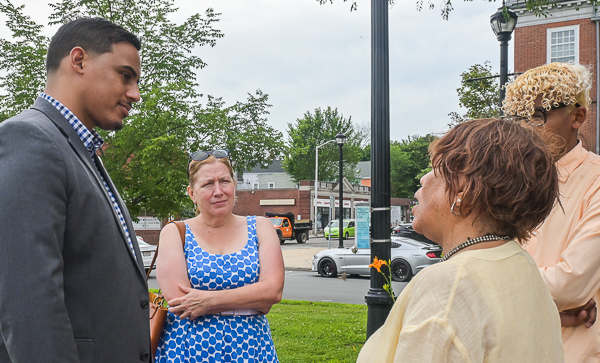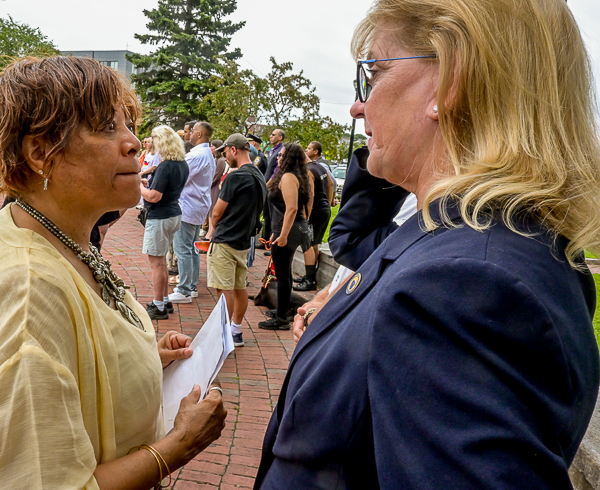 "This year's Negro Election Day flag raising and parade marked a monumental moment for our Commonwealth," said State Senator Joan B. Lovely (D-Salem). "For generations to come, Massachusetts residents will celebrate this state holiday to honor the history and legacy of civic engagement of our Black communities. Proud to have worked with former Rep now DA Paul Tucker & Salem United Inc. President Doreen Wade, whose contributions have been invaluable."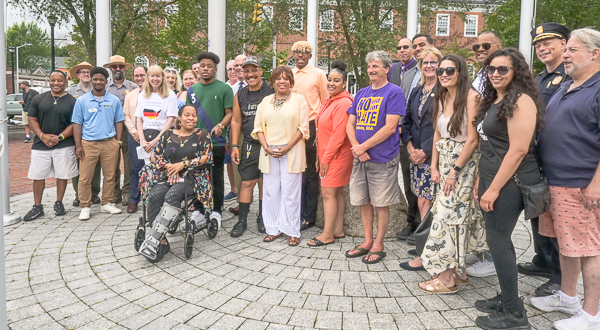 ---
Negro Election Day Celebration, A State Holiday
On Saturday, July 15, 2023, the annual Negro Election Day celebration—now an official state holiday—took place despite the threat of stormy skies at the Salem Willows Park. On that day, hundreds of families gathered under the trees to enjoy barbecue cookouts. Numerous vendors presented crafts or promoted their organizations.
Based on the partnership that Doreen Wade had forged with state Senator Joan Lovely, then-state representative Paul Tucker, and other legislators, the legislature in 2022 designated the third Saturday in July as Negro Election Day in commemoration of the adoption of the first black voting system in 1740. Lieutenant Governor Kim Driscoll, the former Mayor of Salem, spoke on behalf of Governor Healey in recognizing their efforts.
---
 Barbecue cookouts!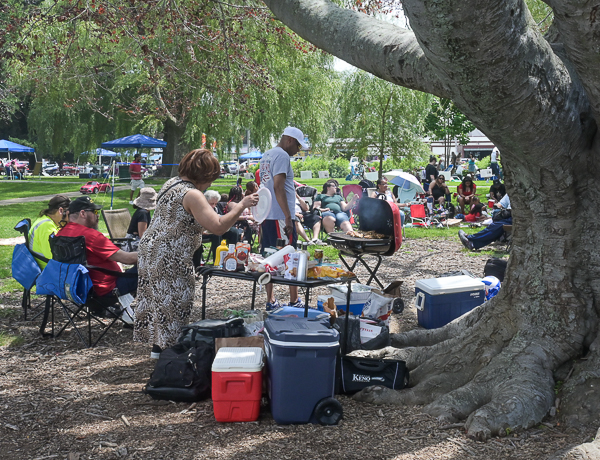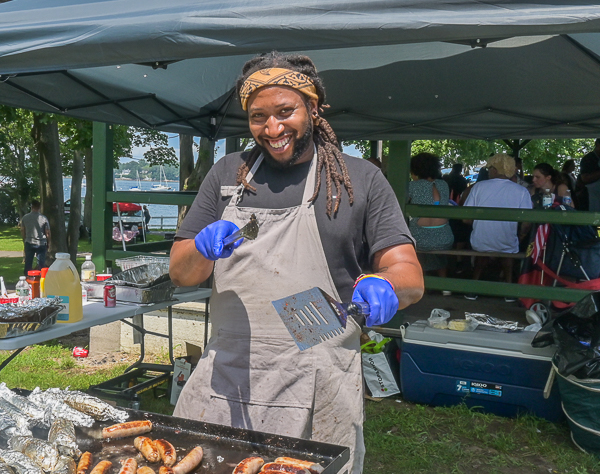 ---
Exhibitors & Vendors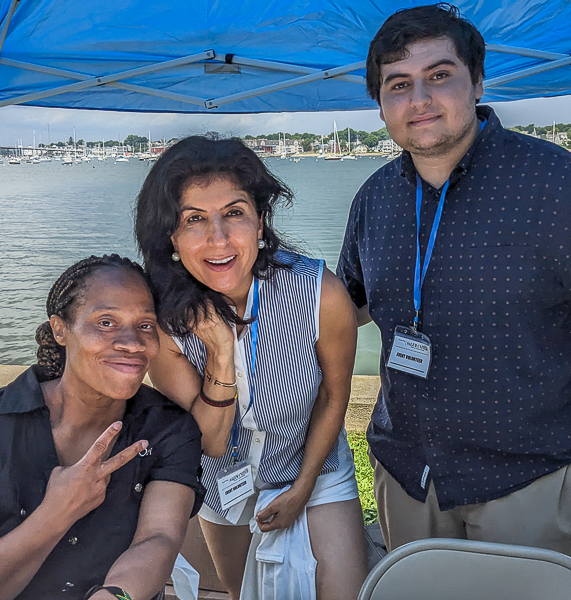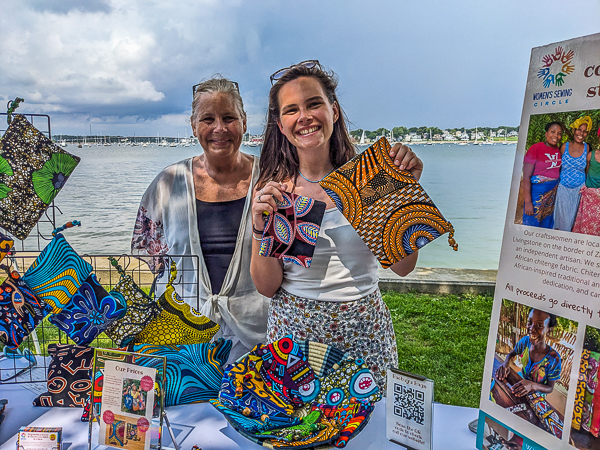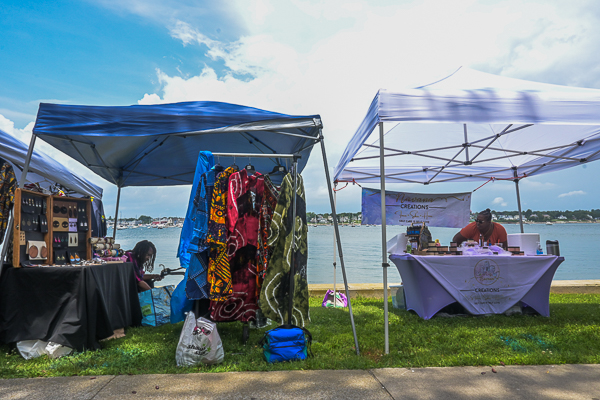 ---
Security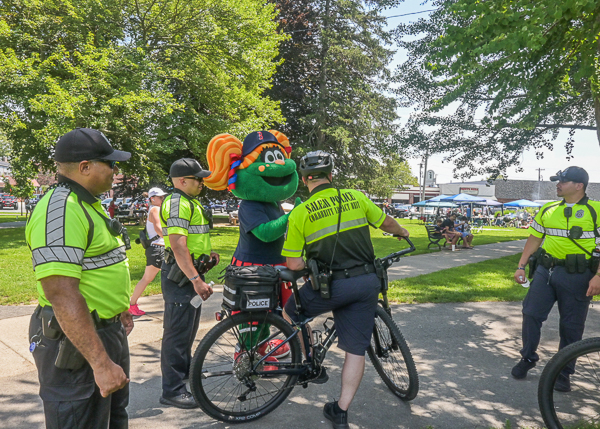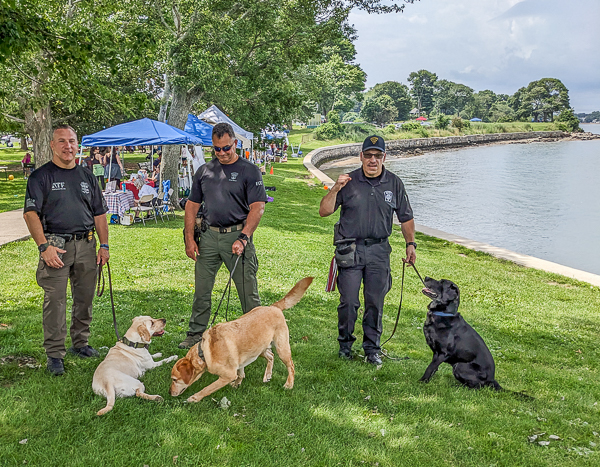 ---
Recognition of Partnerships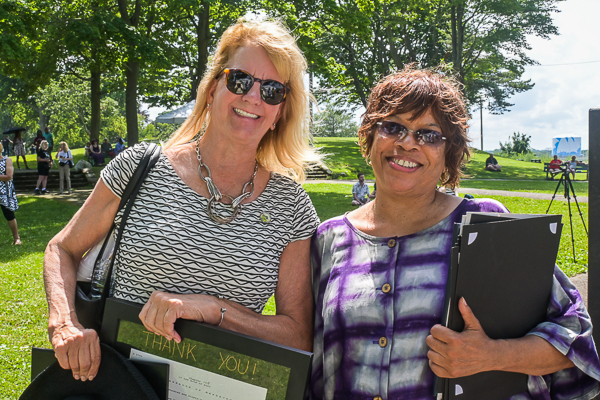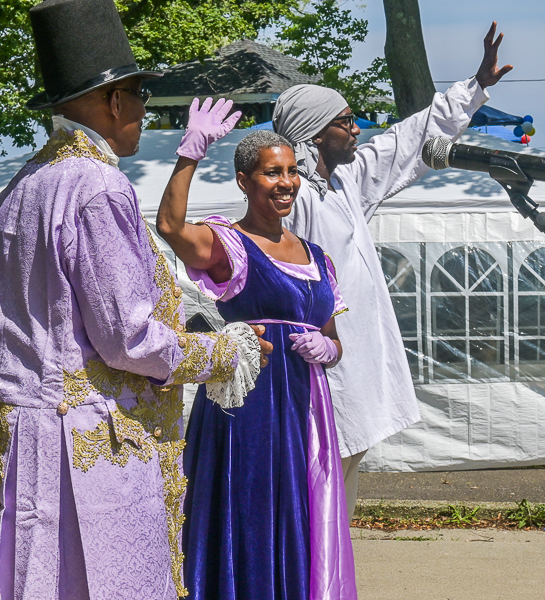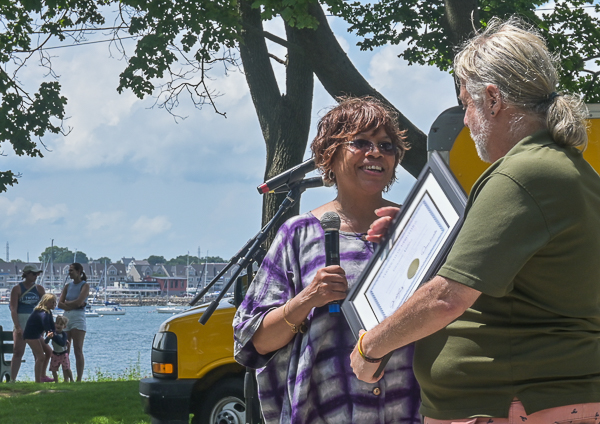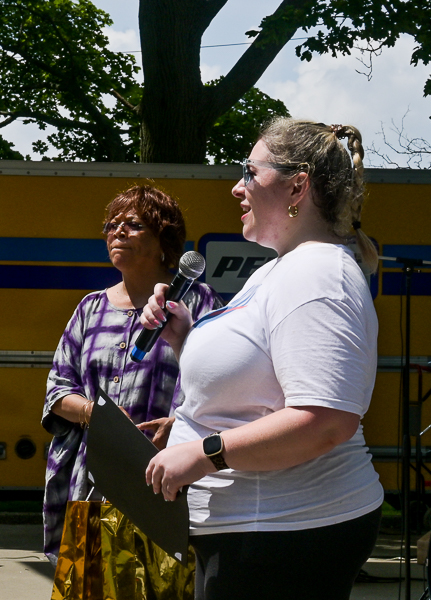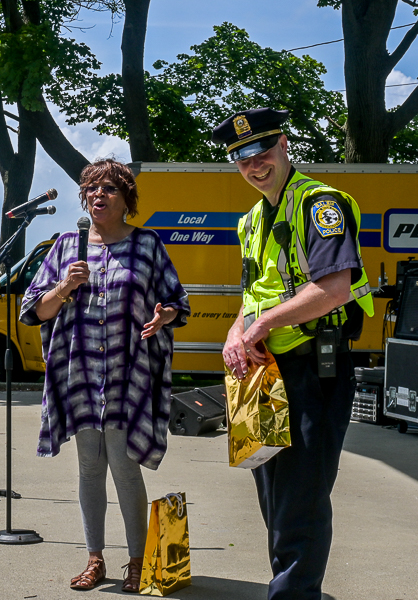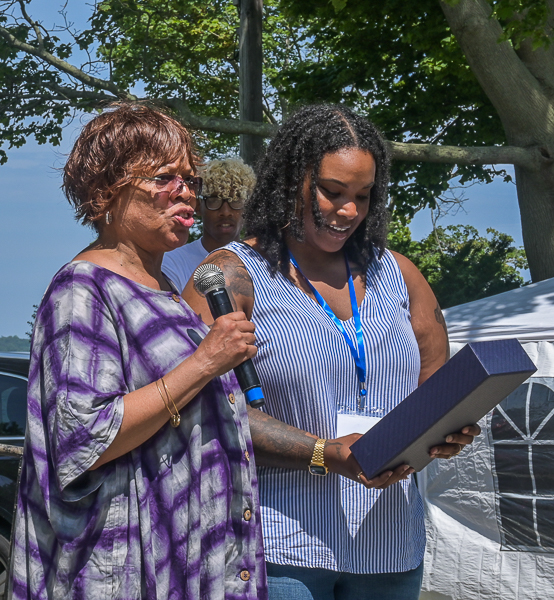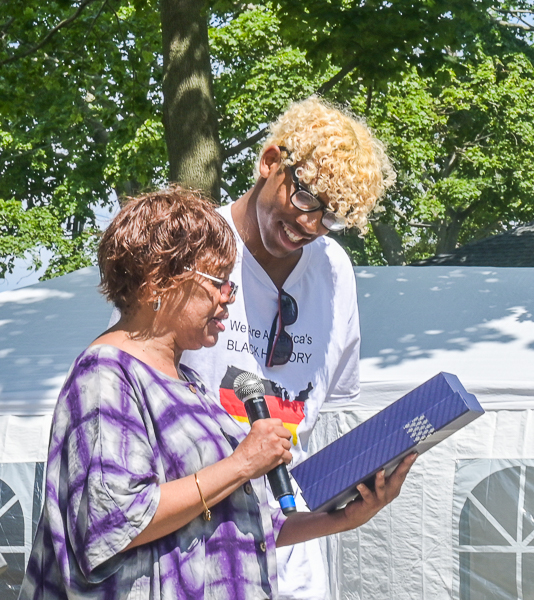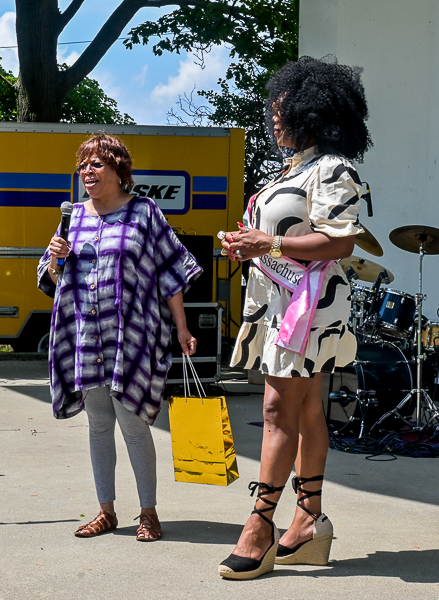 ---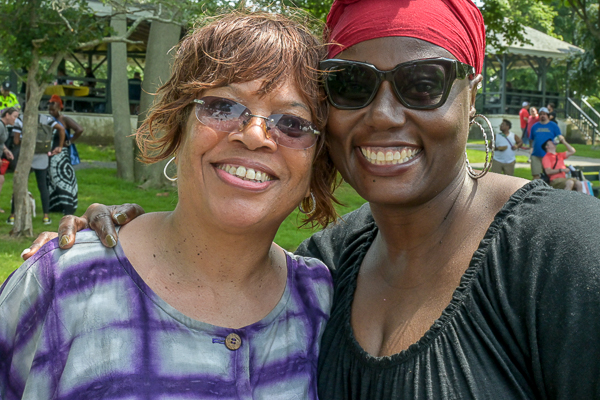 "Through her unconditional love, she has adopted me as her niece. I am so very proud of my Auntie Doreen, for unearthing the truth and widely sharing such crucial history that has been hidden for so many years. She is a resilient trailblazer who consistently centers humanity, truth, and authenticity to foster unity across all socially constructed lines of division."—Erga Pierrette, Social Worker and Community Organizer
---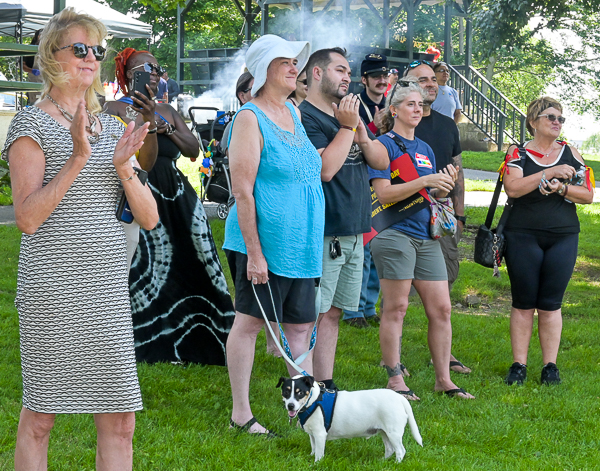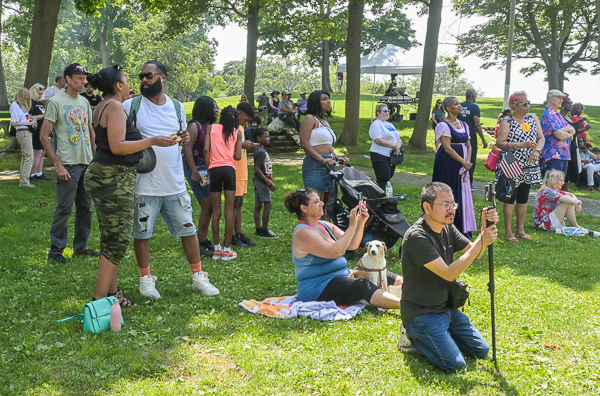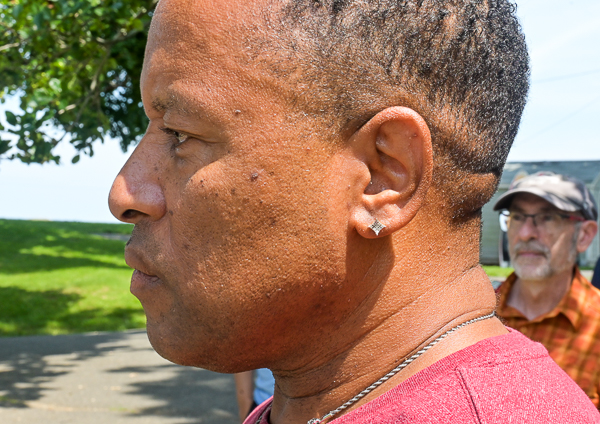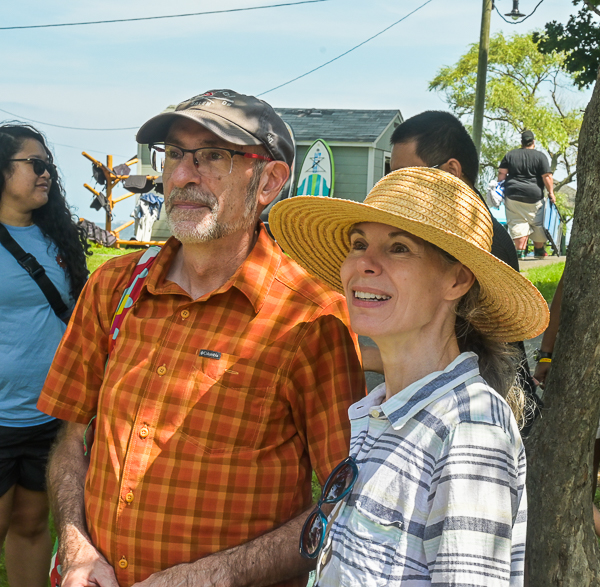 ---
Doreen's gift
A gift is a talent and also something of value shared with another.
Reflecting on the two days of celebration—the flag raising, the parade, and the Negro Election Day—Wade said,
"I am proud of the work that I have done but we still have a lot of work to do. You ask, how do I get it done— I think it is persistence, it makes everyone want to work with me. I keep asking and don't take no for an answer."
When asked why everyone loves her, she didn't have an answer.
To those who love her, the answer is simple: she loves and respects everyone and helps people love each other and experience the joy of community.
Doreen Wade's example may be our guide to what we need throughout our society, from public and subsidized housing to our towns and cities, on Beacon Hill, and in Washington, D.C.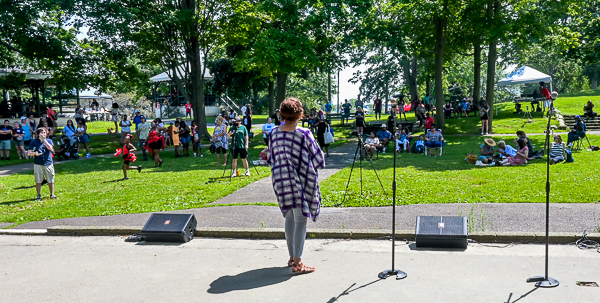 ---
---
Doreen Wade is breaking down barriers and creating a place for harmony, fellowship, and shared joy, and thereby has earned a place as a skilled community organizer, educator, and visionary leader.
Let us celebrate and learn from the demonstrated leadership of Wade. Let us organize and strengthen our democratic tenant associations and let us advocate for laws to assure our rights.
No one is free until we are all free.
---
Contact your legislators to support H3868 & S887/H1329
 Find My Legislator: 
https://malegislature.gov/Search/FindMyLegislator
Please copy your comments to
Senator Joan B. Lovely <joan.lovely@masenate.gov>
Representative Kevin G. Honan <kevin.honan@mahouse.gov>
Representative Sally P. Kerans <sally.kerans@mahouse.gov> 

and to Coordinator@StopBullyingCoalition.org 
---
---
Resources
Commission on Bullying: RESOLVE CREATING A COMMISSION TO STUDY WAYS TO PREVENT BULLYING OF TENANTS IN PUBLIC AND SUBSIDIZED MULTI-FAMILY HOUSING 
https://malegislature.gov/Laws/SessionLaws/Resolves/2016/Chapter2
Halberstadt, Jerry, testimony on S887/H1329 "An Act to prevent and respond to bullying of elderly and disabled residents"  http://stopbullyingcoalition.org/prevent
Harper, Janice, PhD, "Bullying and Mobbing in Group Settings." http://stopbullyingcoalition.org/index.php/harper-mobbing
"Office of the Attorney General Advisory: The failure of management and the landlord to assure peaceful enjoyment for all tenants is unlawful, according to the Attorney General of the Commonwealth of Massachusetts." tinyurl.com/2e4fspb4
Quid Pro Quo and Hostile Environment Harassment and Liability for Discriminatory Housing Practices Under the Fair Housing Act, Final Rule published in the Federal Register on September 14, 2016, CFR Citation: 24 CFR 100; "A Rule by the Housing and Urban Development Department" tinyurl.com/y4vkvhs9 
---