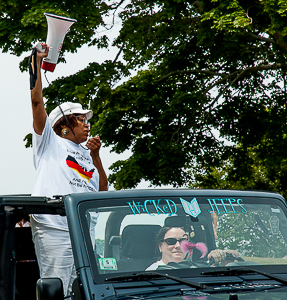 Negro Election Day to Be State Holiday
On the third Saturday of July, the 17th of July, 2022 during the celebration of Negro Election Day at the Salem Willows, Doreen Wade introduced and thanked Senator Joan Lovely and Representative Paul Tucker. The legislators announced that both the Senate and the House had approved a bill to establish the third Saturday in July as a state holiday, and would become law with the signature of the Governor. Lovely and Tucker presented Wade with a duplicate of the proclamation that awaits Baker's signature.
Everyone needs other people, we are social. Despite the chaos and the selfish and callous mood in the world today, we are built to be altruistic, to take satisfaction from being a contributing member of a community.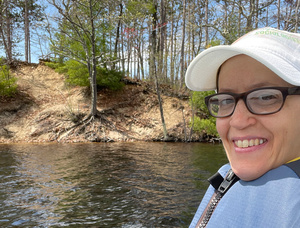 Guest Post by Kolya Lynne Smith
---
Doing things that make you happy, that you're passionate about, and serving people is healing balm for your soul. It's about taking back control. It worked for me.
We have come a long way together, and have accomplished a great deal, now let us complete the task and help our elderly and disabled people in subsidized and public housing to live in tranquility.
"Phoebe," an elderly woman with disability, had lived comfortably in public housing, surrounded by her family photographs and heirlooms, inherited furniture, favorite books and records, with her clothing in closets, and with her parakeets for company. Today, she is homeless with her few possessions in paper bags.
The root cause of Phoebe's homelessness is the failure of her landlord, the local housing authority, and the lack of any protections for a tenant who is the victim of mobbing.
Dear Senator Lovely and Representative Walsh,
In the remaining time before the end of this legislative session, can we please establish the ombuds office, possibly by an amendment to S900/H1407?
For a decade, the Stop Bullying Coalition has been seeking a way to protect elderly and disabled tenants living in subsidized and public housing from bullying and mobbing.
Together, landlords, management, and tenants help to create a polity, a form of governance with accepted norms and rules that are enforced, and with a means to resolve disputes. Everyone shares responsibility and no person—housing provider/landlord, manager, staff, resident, or visitor either bullies or is bullied. The landlord acts to prevent and mitigate bullying and prevents mobbing from emerging. There are resources, incentives, and guides to enable a positive community, and there is oversight and accountability over the landlord.
We, the elderly and disabled tenants of public and subsidized housing, need legislation to establish an independent ombuds office to protect us from bullying and mobbing and hold landlords accountable. The Attorney General has decreed that preventing harassment is the responsibility of the landlord, and failure to act is unlawful. However, there is no effective remedy available to targets of bullying and mobbing. The solution is an independent ombuds office with the power to receive reports, investigate and evaluate, resolve where possible, and with the authority to hold the landlord accountable before the law—this is essential to protect tenants from bullying and mobbing, and thus assure their rights.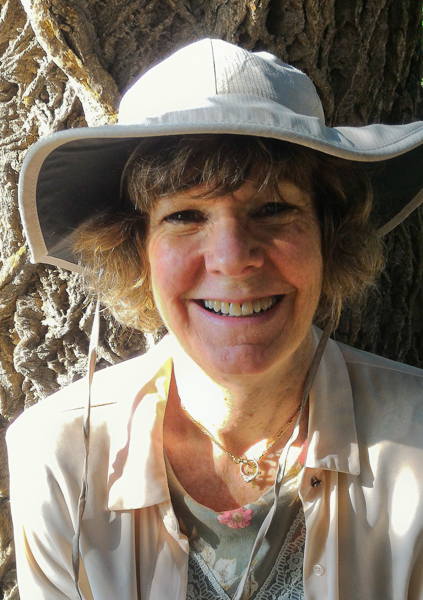 Pamela Goodwin, a tenant in subsidized housing in Greenfield, initiated and organized a panel presentation on social aggression, bullying, and mobbing that was held on Saturday, April 30, 2022 as part of the 51st annual spring convention of the Mass Union of Public Housing Tenants (MUPHT ) in Marlborough MA. Goodwin responded to a groundswell of concern among tenant leaders about bullying and mobbing. She knows that a legislative solution is not in sight, and that the existing systems do not provide relief to targets of bullying. She decided to enlist the experience of other tenants who, like herself, had tried to find their own solutions. Solutions can be found when tenants help each other and when management is helpful and responsive. Nevertheless, problems remain that require new legislation to create an ombuds office.
What is mobbing? You will recognize it when tenants say, "They don't belong here. Let's get rid of them." When a tenant group tries to evict people, where will it end? Do we really want to live like that?